Reading with Lovina – Chapter 4 (Part 2)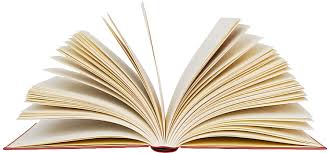 My Unstoppable Friend,
Guess what?  You succesfully crossed the first month of 2018. I am sure you are feeling really good and making great strides. You are right???
Today, I have the pleasure to speak with a dynamic group of professional job seekers here in Wisconsin. I am soooo excited to meet these amazing individuals who have such greatness in them that is simply waiting to be unleashed. I will definitely share my experience with you in a later blog.
Hey, Let me ask you a question? If you knew you would NEVER fail at something, what would you attempt to do? I want to challenge you this month to do something that you know is beyond your capability and share with me what you were able to accomplish.
Now, back to "Reading with Lovina Series" I really need to hear from you. Has this been helpful to you so far? I really hope so.
Last month, I released Chapter 4 (Part 1). As I shared in the previous blog, It was necessary to break down this Chapter because It really has some key guided principles that are relevant to the first quarter of the year. Let's continue to Part 2 of Chapter 4. Let's start with Choices and Habits.
You can listen to the previous chapters if you missed any by simply visiting my blog.