Go Ahead, hit The RESET Button …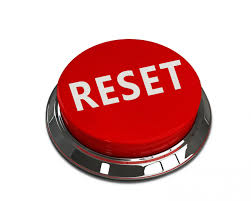 Bye January and welcome February… 
Howdy,
Last night, I had the chance to reflect on January and I should say I was fairly pleased with how January turned out. Just like you, I set some annual goals for myself, with the understanding that each of those goals needed to be addressed in bite size pieces. I will honestly say, some goals had a larger bite than others. As I reflected on those accomplishments, it suddenly felt okay that others lagged behind because, I have a NEW MONTH to PAUSE and hit the reset button.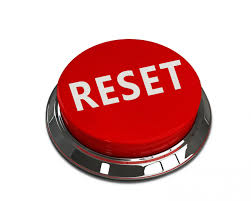 Here are some goals I set for myself…
Spiritually, I had a goal to strengthen my walk with the Lord and continue growing in my faith. When I reflected yesterday, I didn't think I had made enough progress in this area. So today, I hit the reset button in this area. I enrolled in a 21-day challenge on my bible app. I enrolled in 2 plans: "Unsinkable Faith " and "A New year of Change". As I write to you now, I already completed Day 1 of this challenge and earned a badge for completing that exercise. Obviously, this small reward has given me the motivation to continue. 

Health wise, my goal was to maintain consistency going to the gym, eating right and losing 10 pounds by the end of the month. Let's just say I definitely maintained consistency working out, however, I struggled a little bit in the eating aspect. Consequently, my weight loss goal was affected. I did however notice the downward spiral and hit the reset button in this area at the beginning of this week by replacing 2 meals a day with a shake, drinking more water and getting my apple cider vinegar in. I can already see the difference in my face 😊
Physically, I wanted to do something I had been thinking of for 10 years. I had been wearing glasses for 17 years. Finally got that Lasik surgery taken care of and now I am 20/20 vision. Yayyyy me!!!
I also want to cleanse my face, so I make a conscious effort to apply all my Clinique products every-day and most importantly, as hard as it is for me, I have stopped eating peanuts ☹ 
Love, I had made a commitment to strengthen my relationship with my daughter. She is 10 and growing so fast. To ensure that, I have booked a get-away trip with her and my mum in March. I am sooooo excited about this girls trip. Three generations, Grandmother-Mum- Daughter. 
I can share additional areas of my goals later, but I wanted you to see how easy it is to take little strides towards the BIG end result. 
I am so excited because this year, career-wise, I want to change 500 lives…
I believe strongly, that SELF-FUFILLMENT is attained, when an individual identifies what TRULY makes them happy and transform those dreams to realities. 
Let me ask you this?
Have you always known, that you are not living up to your FULL potential in life? Have you always know that, what you may be doing today, is not what God intended you to do? If you have had thoughts similar to these, then you're probably right. I lived in that darkness for a long time, until I discovered myself.  I would like to remind you that, your situation should not be permanent. YOU have the ultimate control over your destiny and not matter what things will not change unless you TAKE ACTION.
For starters, I want to encourage you to take action, by enrolling in a FREE 2-Day Webinar Series that I have designed to jump start the self reflection process for you.  The NO DREAM LEFT BEHIND SERIES was designed just for YOU.
Please click on the link below to enroll in this FREE 2-day webinar. I look forward to seeing you on the other side.
https://www.eventbrite.com/e/no-dream-left-behind-free-webinar-series-tickets-42729414830
Be one of the 500 lives I get to impact this year…...
Lovina