"LIFE IS WHAT YOU MAKE IT"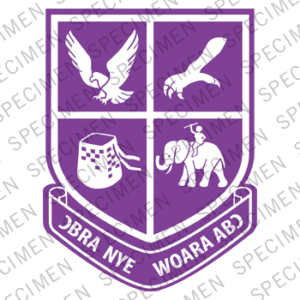 Over the last several weeks, I have received so many accolades and praises from friends, fans and associates who are pleased with the impact I am having on many lives and I have been so humbled. As I sat back to think about my life and journey I realized that there was one powerful quotation that has been very instrumental in my life and has helped me to stay the course to make life what I want it to be. It boils down to my "FOUNDATION" and that foundation comes from the education and principles that were taught of me at school in Ghana.
As a little girl from Ghana, I attended an all girls school, called Mfantsiman Girls Secondary School. The Moto of the School was
MOTTO
The motto of the school in Latin used to be "Ad Aster Per Astera", meaning Aim High. The symbols of the crest were thus influenced by this motto, which was designed by Mr. Arthur – a visual arts teacher in the school. The motto was later changed to what we all know today as: "Obra Nye Woarbo" – meaning: "Life is what you Make it" – very strong and poignant words that speaks volumes to all who have walked through the gates of this great school.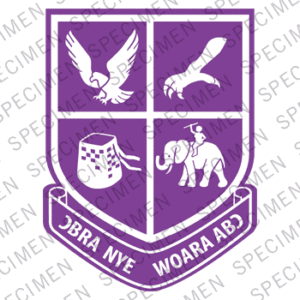 SYMBOLS OF OUR CREST
Eagle: Large bird, very strong which can fly to higher heights and has very good eyesight. This emphasizes the importance of striving hard to achieve greater heights, not missing anything along the way with the sky being the limit.
Straw basket 'brefi' or 'floto': A recognized symbol of the people of Saltpond 'akyemfo'. Used by the Fantes whilst travelling down from the north where they are believed to have migrated from. Valuables were kept in this and held tightly till they settled at their present abode.
Claw of the eagle: The grip of an eagle is powerful and firm. This symbolizes the need to hold onto what is good and right.
Elephant carrying a warrior: (symbols of the Fante nation), the woman on the back of the elephant symbolizes the fighting spirit of the women of Saltpond.
*These meanings are a reflection on the kind of woman that emerges from Mfantsiman Girls' Secondary School after the valuable time spent at the school.
I AM A WOMAN that reflected from these principles. Today I honor my school and all I have received from it. "LIFE is what you make it"
Comments are closed.